The Economy of Communion was presented at the Faculty of Economics in Zagreb on 11 May
by Dina Perkov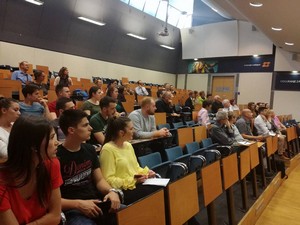 A group of students, some entrepreneurs and other people interested in the project were present. The welcome address to the conference - the third one on the EoC at the faculty - was delivered by Professor Ivana Marić who emphasized authenticity and human relations as the most important characteristics of the EoC. Professor Mirna Valdevit continued by narrating the various stages of the EoC's journey in recent years and answering a clear "no!" to the question in the title for the afternoon session: "Economy of communion - a utopia or...?"
Through the presentation of their enterprises that are beginning to function according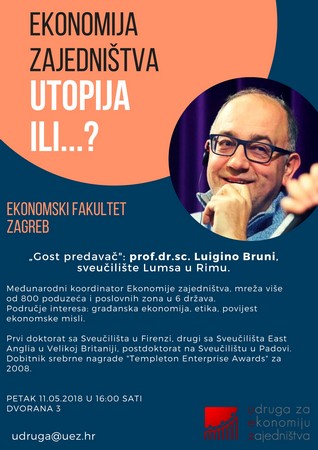 to the principles of the Economy of Communion, three young entrepreneurs have confirmed that the EoC is not a utopia
Then it was time to listen to the guest speaker, Professor Luigino Bruni: after remembering that he had been in the same room 10 years ago, he began his speech by listing some negative signs of today's world: the return to the search for individual happiness, the growth of inequality, the increase in income and the great conflict that exists today between income and profit. Bruni stressed the importance of entrepreneurs in today's world: without them there is no creativity and no jobs. He confirmed that the characteristic of the EoC is profit sharing and that profit is good as long as it is shared. Profit has in fact its own social nature, it is not only the entrepreneur's merit, so sharing is the expression of social justice.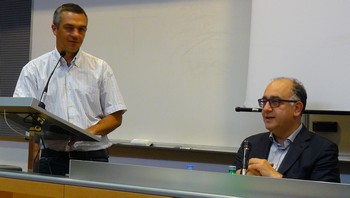 Bruni concluded his talk by mentioning
Muhammad Yunus
, Nobel Peace Prize winner in 2006, who created the Bank of the Poor and Microcredit - the most significant financial achievement of the last century according to the professor - and affirmed that
the most important innovation of the EoC comes from connecting theory and practice
. In the dialogue at the end of the conference, Luigino Bruni had another opportunity to deepen some further aspects of the Economy of Communion that emerged from the questions of those present.